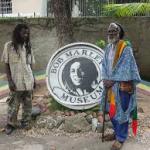 For the time after that year in Suriname I have some plans, but they have be elaborated. I expected to have sufficient time for working on that plans in Suriname. At first I have not the intention to fly directly back to The Netherlands after that year. I would like to visit the nearby island Jamaica and enjoy the reggae culture. In the capital Kingston I want to visit the Bob Marley museum. However from people who have been there I read that they were a little disappointed about the museum. The distance from Suriname to Jamaica is relatively small, so why not stay there for a few weeks?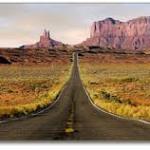 After that time at Jamaica I would like to take the airplane and fly to the west coast of America, for example to San Francisco. I have been there twice in the past and that was not sufficient. For the total experience of America I would like to rent a car and drive at a peaceful speed to the east coast. A rather nostalgic drive all over the famous Route 66 and spent the night in motels. When I arrive than for example in Chicago after some weeks, then is it time to fly back to The Netherlands.
How I am going to spent my time then in The Netherlands has to be worked out yet. I consider looking for a job for some days in the week, or if possible start a one-man company that is doing something with audio. So enough plans for the future.